Introduction
I remember it so clearly. I was driving home from a friend's house one evening and I had a sudden epiphany. "I should learn to be a wedding photographer!!" It was almost like a lightbulb, Eureka moment!
It seemed a very logical decision at the time. I enjoyed photographing people. It is a job I can do at weekends and fit around my full time job. All I needed was a few weddings a year. My goal was simple. I just wanted to pay for a nice holiday for the family.
That's how my journey started. Little did I know that fateful drive home would completely change my life.
After I made that decision, I realised that I had no idea of how I would actually become a wedding photographer. At the time, there wasn't the abundance of education available nowadays. I knew I needed to learn. But I had no idea how.
For the first couple of years, I fumbled my way through. I knew I wanted to give customers the best possible service and results that I could. But with hindsight, I made a lot of mistakes and wasted a lot of money.
When I talk to other wedding photographers, it seems I am not alone. The mistakes I made aren't unique.
So in this blog post. I would like to talk openly about the mistakes I made. If you are starting out, I hope you might avoid the same pitfalls I made!
Lesson 1: Invest in your Logo & Website
I always knew I needed a website. After all, customers expect a business to have a website nowadays. Even though social media is so prevalent, a website is still something that is expected. Just in the same way we expect every legitimate business to have a phone number, even if I never call.
Like all small businesses, I didn't have the money to invest. Actually I'll be honest. I didn't WANT to invest the money needed for a professional looking website. Spending hundreds on a website just seemed so silly. Especially when I can just design it myself. I had no idea at the time about web design. But hey....there's so many website creation tools out there. What can go wrong?
It was the same with my logo! I had no graphic design skills but I had Photoshop! Why spend hundreds on a professional logo when I can DIY!
I duly signed up to Wix and designed my very first website! Looking back my website was awful I was embarassed by it. I didn't push it much preferring to direct people to my Facebook page.
How did my logo go? Unfortunately I haven't kept it to show you. But a friend quipped that it looked more like a movie studio logo than a photographer. So not that well!
Speaking to others over the years, I've seen a trend that wedding photographers are the worst for eating our own dog food. We will get upset when clients tell us we're too expensive. But then we'll baulk at paying professional rates for web design and branding.
A year or so later, I decided to move to WordPress. I'd heard this was the best platform for websites. The software is also FREE! Perfect for a guy who grew up on the edge of Yorkshire! I found a free webhost, used a free template and installed got to work installing WordPress.
The results were marginally better but still not great! It did look nicer than my wix website. But it was horribly slow. Why I expected a free webhost to have decent performance, I've no idea!
Eventually I paid a whole £50 on a premium template and £36 a year for website hosting. Oh how it seemed like such an investment at the time! Only then did I start seeing a difference. All of a sudden, I was proud of how my website looked. Finally, I started to get enquiries through my website!
This was my first wordpress site....sadly I do not have the WIX version. (phew!)
I realise now that my website is mission critical for me. It is my shop window and allows me to display my work in the very best light. Not to mention being able to explain all the information couples need to know about my services.
Over the years, I've invested thousands on my website but I estimate it has paid me back in spades.
The Lesson I Learned
Every business needs investment to thrive. Do not scrimp on the basics. A good website (and logo) are foundations of your business and should be seen as an investment.
Lesson 2: Marketing is Essential
Marketing will be THE key between your success or failure.
However, one thing you will quickly realise when running your own wedding photography business. There are no shortage of people trying to sell you the secret to success.
Perhaps it is a sales funnel formula? Or a special lighting/editing technique that will guarantee you world class images? Maybe the best advertising platform you've never heard of?
You will get a steady stream of smooth talking salespeople, telling you that "If you just spend £x a month......Brides will be throwing money at you and begging you to photograph their wedding!" These people will call you constantly and deploy high pressure selling techniques. I no longer answer any telephone calls from Sleaford since there's a very well known outfit there who change their numbers to call photographers. Sorry to any brides in Sleaford who might have called me! 🙂
I don't mind admitting that when I started out, I struggled to find customers. I was super keen and willing to be flexible on price. What I needed was opportunities! Try as I might though, the going was tough. Customer's were few and far between.
That's when I had another lightbulb moment! I realised that in order to succeed, I needed to run my business.....like a business. It's obvious with hindsight but surprisingly, it wasn't at the time.
This brought about a shift in my mindset. Rather than look at things as a cost, I would start looking at investments. What would be the return on my investment be? If I discounted this wedding to win the business, what benefits would it bring me? If I advertise on this platform, how many bookings do I have to get to make it worthwhile?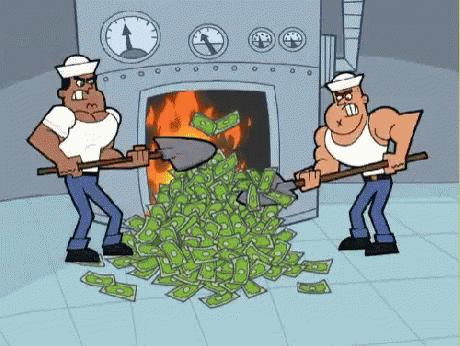 I quickly realised that successful businesses advertise. Quite by fluke, a salesguy got lucky. He cold called me at the perfect time and managed to talk me into advertising, on Yahoo! Now in case you don't know. Yahoo! is/was a very large business. It was THE biggest search engine before Google came along and demolished it. To cut a long story short. I paid £120 to advertise on Yahoo! local listings. For 6 months according to my Google Analytics stats. I got a massive 2 clicks to my site. (One of those might have been mine). According to the Yahoo! sales guy, I'd had hundreds of visitors. Let's just say I believe my stats more than his. I declined to renew.
The hard lesson I learned whilst it is important to advertise. You have to advertise in the right places! Brides do not look for their perfect wedding photographer on Yahoo! Anymore than I would look in the phone book to find a new pair of jeans.
As a small business, our budget is limited so it is vitally important to commit that money to the right places.
The Lesson I Learned
If the advertising platform is THAT good.  You should be beating their door down.  The company should not need to hire cold callers to use high pressure sales tactics to get you to sign up
Lesson 3: Choose Photo Albums Wisely!
As my little wedding photography business started growing. I decided that I should sell photo albums. After all, despite us living in a digital world. Having a printed album to view your favourite wedding photographs is still the best way to share your day with family & friends.
I went out and got samples from a very famous Italian wedding album company. No doubt about it, they were beautiful. Not cheap at all but they oozed quality.
Whenever I showed them to customers, they were impressed! Right up until I told them the price. At that point, their interest waned.
You see, I had made another mistake. I had gone for the best I could find, without considering the customer's I was trying to sell to. At the time, I was still working my way up in the industry and my prices reflected that. So charging £500 a day then trying to sell an album for another £500 was an incredibly tough sell. I was effectively doubling the price. If I was charging £2000 a day and trying to sell a £500 album. It's a lot easier, it's not such a jump!
I'd failed to consider my market. Sure it was a beautiful album, just in the same way that I think Ferrari's are the best! It's not that I can't appreciate a good car, I just can't afford it. Instead I make do with my Ford which I still love and does pretty much the same job.
Eventually I found a less well known company who sold similar albums but cheaper. You could only tell the difference when the albums were placed side by side. The lower cost meant I could sell the album cheaper. Clients started to buy them! Hurrah!
The Lesson I Learned
Consider your clients when deciding on your products. There's no point in having the best album you never sell!
Lesson 4: The Photo Booth.......
This was my biggest business mistake, one which I regret to this day. My wife had decided she needed a career change. I had said for years that we were short of good wedding videographers in Nottingham. So she decided she would try to be a videographer.
I thought that it would take a few years to build up her skills and experience. I had this idea that adding a photo booth to the business would help us bring in some extra money whilst we built up the videography side of the business.
We duly purchased a Magic Mirror photobooth which was £6000. Plus then we had to buy all the props, advertising etc. In effect it was like starting another business stream.
It wasn't hard to sell the package. Wedding photographer's tend to get booked quite early on in the planning process. So I had a bit of an advantage by being able to speak to the couple before anyone else. I could also bundle the photobooth as well as part of my services.
One minor issue was that couples would often try to leverage a discount. For example "If we book the photobooth as well.....what's the best price you can do?" Whilst a little annoying, it wasn't a huge problem since it was also a selling point.
However, the biggest issue was: We both hated it!
On a normal wedding day, we are on the go from the morning until the evening. Rarely taking a break. Having the photobooth made a long wedding day, even longer. My naive idea that we could set the mirror booth up and let it run itself was scuppered by the simple fact that someone needed to hand out the photos and keep one aside for the couple. Oh and to collect props. Otherwise they had a tendency to quickly migrate onto the dance floor then you'd never get them back. Or worse still you get them back broken!
Instead of being in the thick of the dancing and photographing everyone bopping the night away, capturing everyone having fun! I was stuck next to the mirror booth. Often in a side room, away from the 'action', handing out photos to drunk guests. Or entertaining a child who has returned AGAIN, for the sixteenth time!
I'd also failed to factor in the setting up and packing away time. By the time we'd packed it away, loaded the mirror into the car and drove home. It was often midnight before we stepped foot into the house. Then we'd have to backup the photos and video footage from the day. It was sometimes 1am before our heads hit the pillow. And if we had a double header wedding, it was punishing!
Eventually I got to the point where I found I was actively putting couples off from booking it. I'd pretend it was booked or encouraging them to look at other companies. Which made no business sense! In the end, I sold it to a friend for well under market value. The only condition was as long as he also promised to take on the bookings I had.
The Lesson I Learned
Don't try to do too much. You're only human! Better to be the expert in one area than a jack of all trades!
Lesson 5: Buying too much Gear!
Those who know me will know I love my gadgets. I am just a gadget magpie! I remember thinking when I had my epiphany. "....I've already got the camera!" Little did I know how much money I would be spending over the next few years on equipment!
For the first three years, any profit I made was reinvested back into the business. Usually on newer, better cameras, lenses, flashes. You name it, I bought it. I had hundreds of pieces of equipment that I would buy, sell and drag along to every wedding with me. I was on first name terms with the Amazon delivery driver!
I convinced myself that I NEEDED that new piece of equipment. That new flash, lens, camera or widget would change everything!!!
My wife's reaction when I announced I wanted to buy another flash!

The reality was that I had TOO much gear. It just weighed me down and distracted me. Of course some items have been incredibly useful. A few purchases have even completely changed the way I photograph weddings.
For example, The Sony A9 was a revolution and in my opinion, the best Sony camera for wedding photographers. The Godox AD200 was the flash I never knew I needed, until I got it. Now I have four of these bad boys!
Along the way, I did purchase a lot of stuff that I quickly ditched. In no particular order, the Expodisc, knock off Spider holster belt. Knock off Black Rapid strap. Tamron lenses......(The older ones weren't great. The new Tamron lenses are awesome!) Exploding Yongno speedlights! And lots and lots of lightstands/tripods. To name just a few. All stuff I thought I needed but I was either totally wrong, or they just weren't great.
Everything I take to a wedding now can fit into a small roller case with another 'backup bag' which has stuff that I 'might' need. That bag lives in the boot of my car and only comes out in an emergency.
Whilst I still get the urge to scratch the gadget itch. I'm a lot better now than I used to be!
The Lesson I Learned
Gear matters. But not as much as you think!
Summary
I hope you have enjoyed reading about some of the mistakes I've made over the years. If you are a wedding photographer, have you have fallen into the same traps? I'd love to hear.
If you are starting out then perhaps my experiences might help you avoid making the same mistakes?
If this has helped you at all then feel free to let me know via email at martin@martincheung.co.uk. Please don't use my contact form since this is really for potential customers! I always get excited when I hear the ping of an enquiry, only to have my hopes dashed! If you're a wedding photographer then you'll probably understand ha ha!